TOP DIGITAL MARKETING AGENCIES IN THANE
Nowadays with everything being digital, the whole world is online. And especially after this pandemic, there has been a lot of changes in everything. For example, the way we study, the way we work, everything is online. There is no requirement of stepping out of their homes. Everything is done through the internet and it's easily available. And with these changing times, businesses also need to develop themselves. Here we added the best digital marketing agencies in thane
Digital Marketing is considered to be a very important part of any business. As different types of digital marketing tools and methods help to reach a large number of customers at once.
It not only helps to reach our target but it also helps to generate profit also for our organization. But everything cannot be done on its own. Different means of tools and techniques required are guided by a digital marketing agency who guides us on how to proceed further and accordingly plan the growth of any organization.
If someone has their own business or if someone is thinking to go for a start-up then it is not possible to handle everything on its own. And here digital marketing agency plays a very important role.
A digital marketing agency helps to figure out a budget in the right way and plan accordingly, utilizing it to the maximum level.
This is the reason selecting the right digital marketing agency is very important. Some of the factors which needs to be considered while choosing the right set of agencies are as follows-
Planning a budget
Proper information about the agency
Knowing your goals
Knowing your agency.
So now let us know about the top 4 digital marketing agencies in Thane-
1. Impulse Digital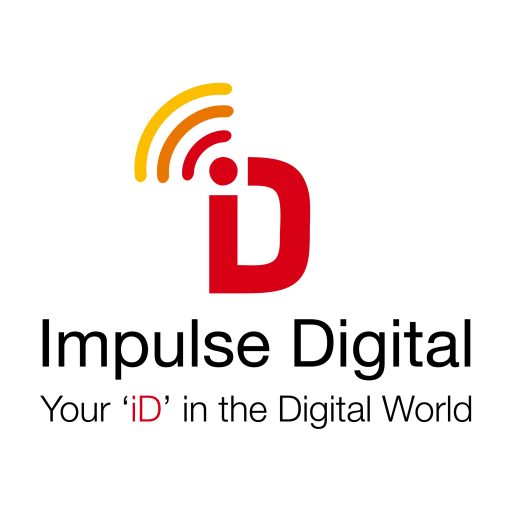 Through online presence, Impulse Digital focuses on creating a brand for its clients. With the help of different and efficient marketing strategies, they try to construct a strong plan for their customer's journey ahead.
People working in these agencies are always keen on having in-depth knowledge about the client's business so that they have proper knowledge about it. Since they have in-depth knowledge about digital marketing, they are always available with new ideas to solve client's issues as per their requirements.
Services offered by Impulse Digital includes-
Content Marketing
Web development
Pay per click
Search Engine Optimization
Search engine Marketing
Some of the key factors of this agency are-
More than 45 clients from brands like Amazon, DMart.
The number of leads generated is more than 2000.
Holds more than 30 years of experience.
Contact Details
Address– 202, Parvati Niwas Ahilyadevi Holkar Marg, Talaopali Thane Maharashtra- 400602
Phone: 9769285224
Website: www.theimpulsedigital.com
Email– [email protected]
2. Galagali Multimedia

Galagali Multimedia is ranked amongst the top 10 digital marketing agencies in Thane which helps businesses to achieve their business goals. All the Digital Marketing agencies based out of Mumbai and Thane they experts in creating different digital marketing strategies as per the needs of the clients.
Some of the services offered by them are as follows-
Pay Per Click
Search Engine Optimization
Affiliate Marketing
Email Marketing
Mobile Marketing
Social Media Marketing.
Some of the key highlights of the agency are as follows-
Should have more than 15 years of experience
Has provided service to more than 2500 clients which include Tata Power, K-Line, etc.
More than 3000 projects are done.
Contact Details-
Address– Ghantali Sahayog, Om Neelkanth Naupada Thane Maharashtra- 400602
Phone– 9820403625
Email– [email protected]
Website– galagali.com
3. IdeaMagix
Ideamagix focuses on providing innovative digital marketing solutions to every type of business no matter whether a business is set up on a small scale or a large scale.
They provide different digital marketing solutions to target the right set of customers and drive sales at the end of the year along with generating profits as well for the organization.
They tend to provide professional and experienced solutions keeping in mind content and communication together considering the client's needs as well.
Services offered by IdeaMagix are as follows-
Digital Marketing
Web Design
Web marketing
Branding and Multimedia Designing
Social media marketing
WordPress Development
App development.
Important key factors of IdeaMagix are as follows-
Generated revenue growth of more than 300% for clients like SBI, TATA, etc.
Rated 4.7 on google ratings.
Contact Details-
Address: Opp R. Mall G.B road Manpada Thane west Maharashtra- 400607
Email– [email protected]
Phone: 7021240004
Website– ideamagix.com
4. Digi Madas

This digital marketing agency believes in working every day because they target the biggest problem that surrounds SEO and digital marketing.
They are providing service to their clients since 2009. Till now they have served more than 200 clients by helping them promote their website through search engine optimization. They comprise of total 10 equipped well-advanced SEO expertise.
Services offered by Digi Madas includes-
SEO
PPC
Local SEO
SMM
Key highlights of Digi Madas agency are-
They focus on very small details to find a solution as per their client's need. Some of the known clients they have worked for are Shopper Stop, Matrix, and many more
They have been ranked 4.2 on Google.
Contact Details:
Address– Office No 3, 1st floor, Pujari House, Behind Om Aditya Apartment, Near Kaushalya Hospital, Ganeshwadi, Thane West, Thane, Maharashtra 400601. India.
Phone: 9326524979
Email- [email protected]
Website: digimidas.com
5. Ossis Infotech
Ossis Infotech is a team of IT professionals, who are well equipped with technical skills and expertise to cope up with the latest emerging technologies in the market. They primarily carry on the businesses of Software Development and Services. The company providing esteemed services in various domains such as Software development, Mobile Application Development, Website Development, E-Commerce, and Digital Marketing.
Key highlights of ossis infotech-
They have been ranked 4.7 on Google
Have experienced in more than 10 years
Has provided service to more than 2500 clients
Services offered ossis infotech includes-
Website Design & Development
Mobile App Development
E-Commerce Solutions
Digital Marketing Solution
Contact Details:
Address– UG-171, Dream Mall, Lal Bahadur Shastri Rd, Bhandup West, Mumbai, Maharashtra 400078
Phone: 9987879142
Email- [email protected]
Website: https://ossis.co.in
CONCLUSION
In this article, we covered top digital marketing agencies in Thane. But it is also very important to have in-depth knowledge about which one to choose as per their business scale so that the agency is accordingly meeting their client's needs. As mentioned above also, digital marketing agencies have a very important role to play in a company's growth, therefore, a lot of research and information is required to choose the right set of digital agencies.